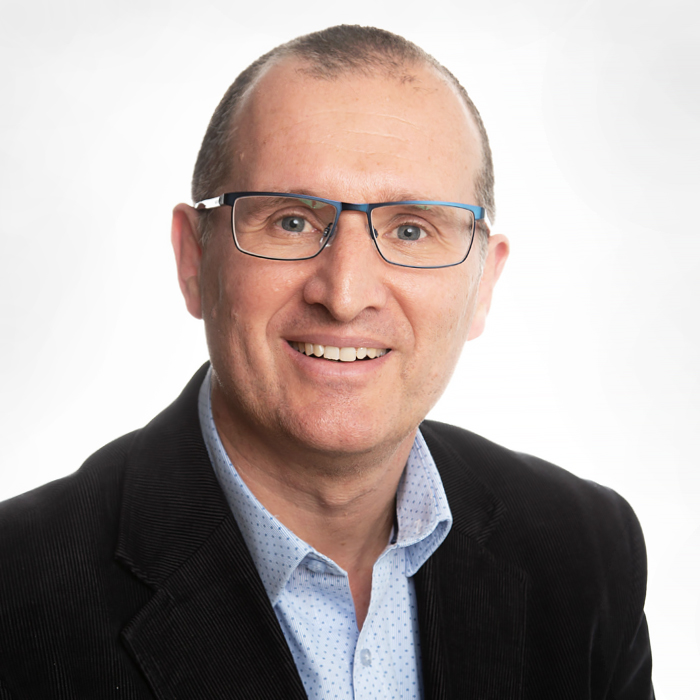 Paul Di Michiel
As a results-oriented interview coach with a strong corporate HR background, I teach management professionals to project confidence, communicate value and eliminate nervousness. My ability to help you make a great lasting impression is backed up by a decade of interview coaching experience, as well as hundreds of interviews that I conducted as a senior HR manager.
(10)
Book Paul Di Michiel
Reviews:
"I just wanted to say a HUGE thankyou for the interview coaching you have given me over the past few days. It gave me the confidence and knowledge to understand the interview game that was being played. After 2.5yrs, 29 job applications and 8 interviews I knew I was missing something and your knowledge, approach and advice helped greatly and this is the most vital $500 I have spent and should have spent a while ago. As I see it, I'll earn that money back in my first paycheck."
"Paul taught me how to subtly take control of interviews and the true meaning behind the interviewers questions. He provided excellent examples of how to answer these questions, to guide the interview in a favourable direction. The sessions were tailored and it was obvious he had done his research to ensure the content was highly relevant. He explained how to answer the tough questions and role played interview scenarios, so that I felt confident and prepared for my upcoming interview. Can't thank Paul enough for sharing his knowledge in a digestable format, and setting me up for success. One year later, I've almost doubled my salary, and frequently apply the skills learned from Paul in various business meetings to influence outcomes. Highly recommend Paul for his friendly professionalism and expert knowledge. Thank you Paul!"
"Thank you for all your help with preparing me for my interview. Your excellent interview coaching sessions played a key part in helping me land my dream job. Paul was very helpful and is a great coach. After my interview coaching sessions I was offered a very exciting job that I happily accepted. The role is the perfect match and what I always wanted. I am also happy to share that after investing in interview coaching, I received more than one job offer! The investment was worth it and I am more than happy to give you an outstanding review. So, again, thank you and I would be more than happy to recommend your services to others."
"I just wanted to say thank you for your assistance and feedback. It has really helped me with my confidence when stepping into an interview. So much so that yesterday I had a screening interview and today they rang me to arrange a formal interview with the panel for next Wednesday."
"Thank you for your help in preparing me for the interview - the CE's comments were 'there is nothing you could have done better in the interview - the preferred candidate just had a little more experience in specific area's of the portfolio."
"I really enjoyed our conversation and the support you have given me so thank you."
"Thank you for the wonderful opportunity. The session was very insightful and I am confident that I will be able to successfully manage future salary reviews and negotiations."
"I am sure I will advance my prospects with your advice through future interviews and I am very grateful from your approach, humour and expertise."
"I have thoroughly enjoyed our session and learnt a lot, I look forward to using all the knowledge you shared with me, it was very insightful and eye opener."
"Thanks Paul, given the cogs were all rusty it was great experience, and very helpful ... I look forward to informing you over next month or two of my success. Once again thank you."
Why Hire Me?
During an interview coaching session with me, you'll receive balanced, intensive feedback that drives improvement in your responses.
I specialise in equipping you with interview tools that make you really good at interviewing, really fast. You will learn to avoid clichéd, ineffective responses and receive practical, potent techniques that get you hired.
I also offer mock interviews, behavioural interview preparation and advanced strategies that will help you win job interviews in today's highly competitive job market.
I will help you make a lasting impression on your intervier by focusing on four main areas:
Building rapport and trust with the interviewer
Communicating the unique value that you bring to the company
Demonstrating that you're a good cultural fit
Answering behavioural interview questions
Have questions before you book? Chat live or call (02) 8006 6642.
Key Speciality:
Interview Coaching for Senior Managers
Interview Coaching for Executives
What You'll Get

1:1 interview coaching with a top 5% vetted interview coach via Zoom or Skype.

100% satisfaction guarantee. If you don't benefit from the coaching, you get your money back. No questions asked.

Advice, mocks, feedback and personalised strategies without judgement.
Book Paul Di Michiel