GET COACHED BY THE TOP 5%
Be Prepared And Nail The Interview.
Drawing on 9 years of success at Arielle Executive, our parent company and Australia's #1 executive branding firm, our proposition to you is simple – you'll get the best interview coaching in Australia. We have vetted the top 5% of interview coaches and backed our services with a 100% satisfaction guarantee to help you land your next role and give you complete peace of mind.
Browse Top Interview Coaches
Become The Candidate Of Choice.
Our hand-picked interview coaches will help you make a lasting impression by teaching you how to respond to tough interview questions, how to articulate your value, how to maintain a proper attitude and how to follow up with your interviewers.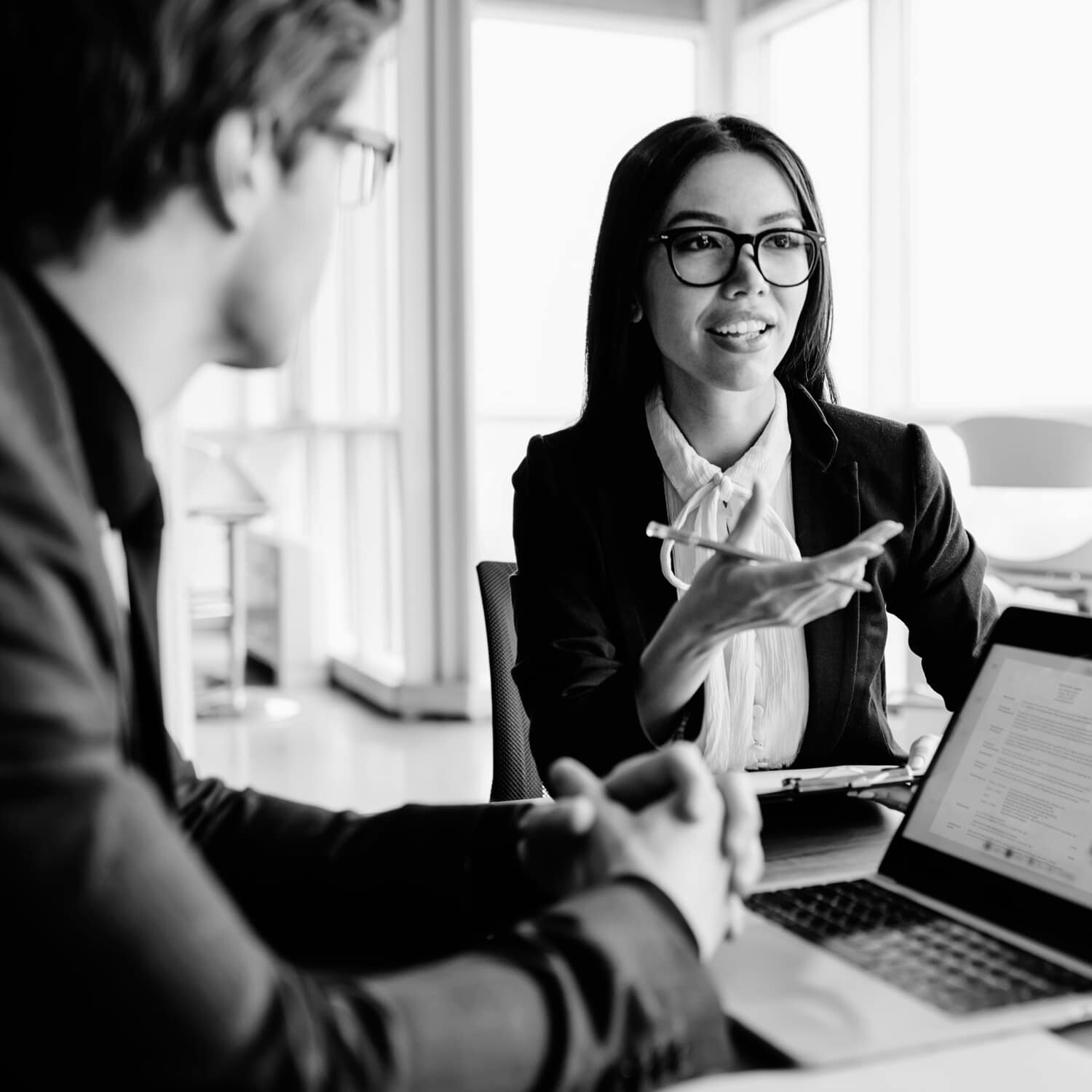 DON'T WASTE OPPORTUNITIES
How Good Are You At Selling Yourself?
Companies in Sydney, Melbourne, Brisbane, Canberra, Perth and Adelaide interview thousands of candidates, daily. Less than 1% of these candidates succeed in receiving job offers. Learn the skills you need to impress at your next interview and be in the top 1%. Our interview coaches can prepare you for phone screens, behavioural interviews, unstructured interviews and even chatbot interviews.
Browse Top Interview Coaches
Be Competitive.
Gain a competitive edge over other candidates.
Stand Out.
Ensure that your interview skills don't let you down.
Rise Above The Rest.
Get your dream job with one-on-one feedback and coaching.
Don't Waste Opportunities.
Put your best foot forward in your upcoming job interview.
Sell Your Story.
Position yourself as the candidate of choice.
Get The Interview.
Don't miss out on another career opportunity.
PREMIUM INTERVIEW COACHING SERVICES
Tell A Compelling Story Of Your Career.
In order to cut through the noise, you need to explain what makes you unique and valuable in a modern job marketplace. Get a team of world-class, professional interview coaches helping you convert opportunities into job offers.